Group & Private Bagpipe Lessons Available (Richmond, Virginia)

The Greater Richmond Pipes & Drums Instructors have been providing private Bagpipe & Drum Lessons for beginner, intermediate and advanced students since 1996.

Weekly Beginner Group Lessons

The Greater Richmond Pipes & Drums provides affordable Beginner Group Bagpipe Lessons. Our Weekly Beginner Group Curriculum is a great place for students to start out, learn from our experienced instructors, and to practice with and learn from each other. It's also a great place to make friends and to meet others with similar interests.

We welcome students of all ages and skill levels. Please see below for details.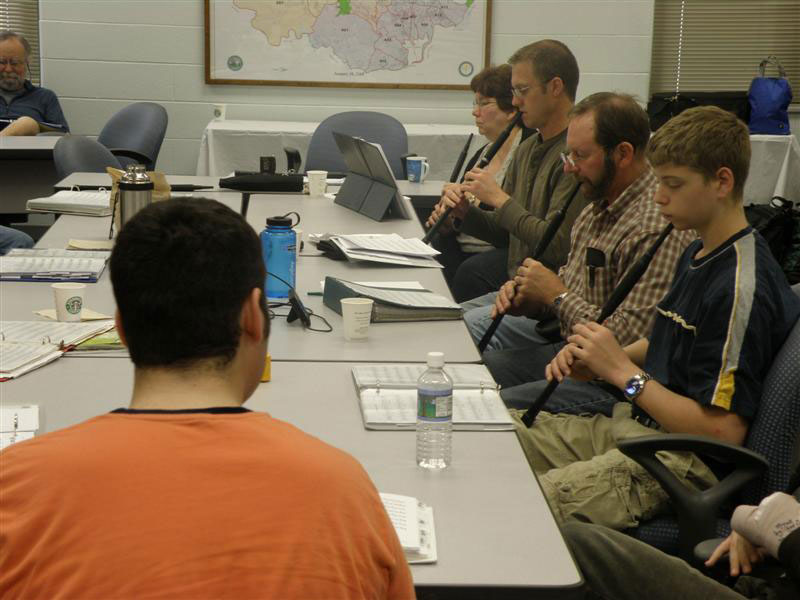 Group Lesson Benefits

A group setting allows students to also learn from each other.

In addition, playing tunes as a group improves each student's ability to play in unison with others; a key element when playing in performances and competitions in the future.

Not to mention, it's just more fun to learn and play with others...


Group Lesson Times & Locations

CALL FOR SCHEDULE
WEEKLY BEGINNER CLASSES BEGIN QUARTERLY (contact us to find out more)
Register Now!: APPLICATION

Getting Started Tutorial


Download & Print Our Getting Started Tutorial Here
This will give you a little head start on your lessons...


Private Lessons Also Available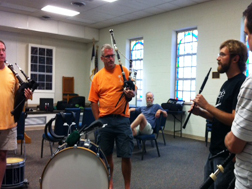 We provide affordable private lessons for beginning, intermediate and advanced students.

Many of our experienced pipers and drummers are involved in our highly successful tuition program, which has trained several of the most successful Grade II, III & V competition pipers and drummers in the region.

If you are interested in private lessons:

Call us: (804) 302-5459
Email Us