About The Greater Richmond Pipes & Drums

The Greater Richmond Pipes & Drums was founded in 1996 in Richmond, Virginia. We have grown to become the largest competition and performance bagpipe and drum band in Central Virginia. We now comprise over 50 bagpipers and drummers from Richmond, Charlottesville, Fredericksburg, Roanoke & Williamsburg.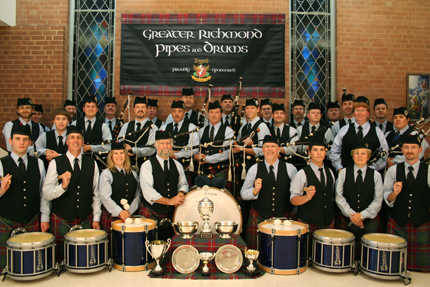 Our Mission

Our goal is to promote Scottish culture and music in the Mid-Atlantic region, and to attract and retain the highest caliber Pipers and Drummers in Central Virginia.

In addition, we are commited to excellence in competition, performance and providing low cost lessons for the bagpipes and drums.


(a short band video)

Above all else, we have fun!


Practice Times & Locations

If you would like to attend a rehearsal, or sign up for our Beginner Group Lessons, please email the Band Manager prior to coming so we can expect you. You are more than welcome to come and listen and meet the band. More information is available about our Beginner Group Lessons HERE.

Our Grade V, Grade III, and Beginner Group Classes meet weekly. Our practice times/locations are:


Greater Richmond Pipes & Drums Practice Schedule
Day/Time
Practice Location (not a mailing address)
Contact
Beginner
Group Lessons
Tuesdays
6:00pm-7:00pm
Epiphany Lutheran Church
1400 Horsepen Rd, Richmond, Va

lessons7@grpd.us
Grade V
Competition Team
Tuesdays
5:45pm-8:00pm
Epiphany Lutheran Church
1400 Horsepen Rd, Richmond, Va

grpd.info6@grpd.us
Grade III
Competition Team
Saturdays
10:00am-12:00pm
Shady Grove Methodist Church
8209 Shady Grove Road
Mechanicsville, VA 23111

grpd.info6@grpd.us
Private & Beginner Group Lessons Available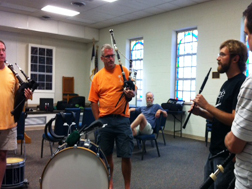 We provide affordable private lessons for beginners and advanced bagpipe and drum students alike. The Greater Richmond Pipes & Drums also provides affordable Beginner Group Bagpipe & Drum Lessons. Our Weekly Beginner Group Curriculum is a great place for students to start out, learn from our experienced instructors, and to practice with and learn from each other. It's also a great place to make friends and to meet others with similar interests.

Our experienced instructors have trained several of the most successful Grade II, III & IV competition pipers and drummers in the region.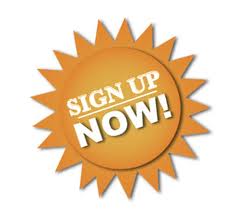 BEGINNER GROUP LESSON ENROLLMENT (ages 10 and up)
If your are interested in learning how to play the Highland Bagpipes or Drums,
and you'd like to enroll in our BEGINNER GROUP LESSONS (session is enrolling now)
click HERE for more details, or call us at (804) 302-5459




Interested in Joining the Band?



Please refer to the FAQ section of our website. That page will provide you with the information you need.




Competitions & Performances



We play between 15-20 performances each year, including competitions, parades and festivals across the Mid-Atlantic region. We are of the most successful Grade III and Grade V competition bands in the E.U.S.P.B.A. (The Eastern United States Pipe Band Association), finishing within the top 3 places at all competitions every year from 2005 through 2015.