Saint Patrick's Day Celebrations
Richmond, Virginia - The Greater Richmond Pipes & Drums
St. Pat's Performance Party Schedule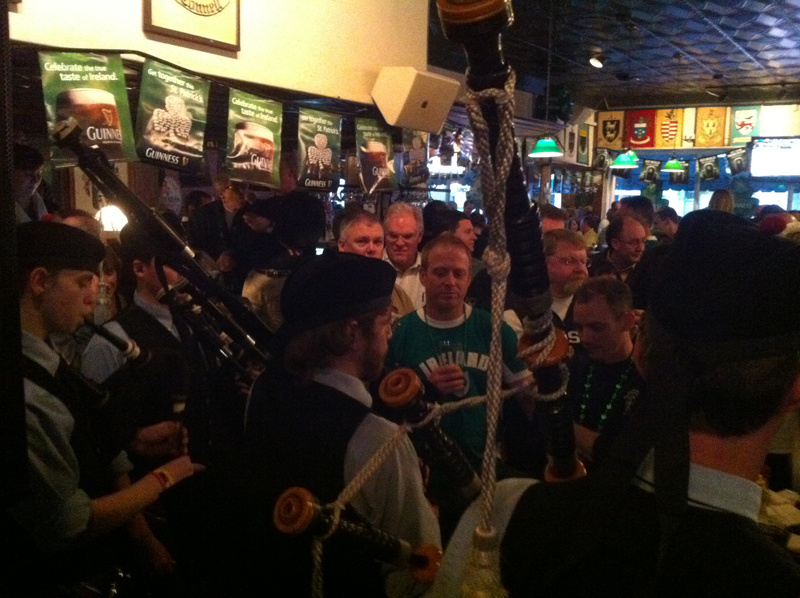 About Saint Patrick
Saint Patrick's Day celebrates the patron saint of Ireland. In the early fifth century A.D., a former Irish slave named Patrick worked to convert the pagan Irish to Christianity, preaching and building monasteries on an island would later become a repository of knowledge away from the turmoil in Western Europe. March 17 is reputed to be the anniversary of Patrick's death and has become the Feast of Saint Patrick. Today, this feast is celebrated not only in Ireland, but worldwide, by Irish and non-Irish alike.

Our Bagpipe and Drum band is comprised of over 30 award winning bagpipers and drummers, and has been performing for Richmond Virginia for over 15 years! Come on out and celebrate Saint Patrick's Day with the band, Richmond's Greater Richmond Pipes & Drums!

Check out our performance schedule HERE!

See you there!