Skip Choate
Pipe Major (Grade IV)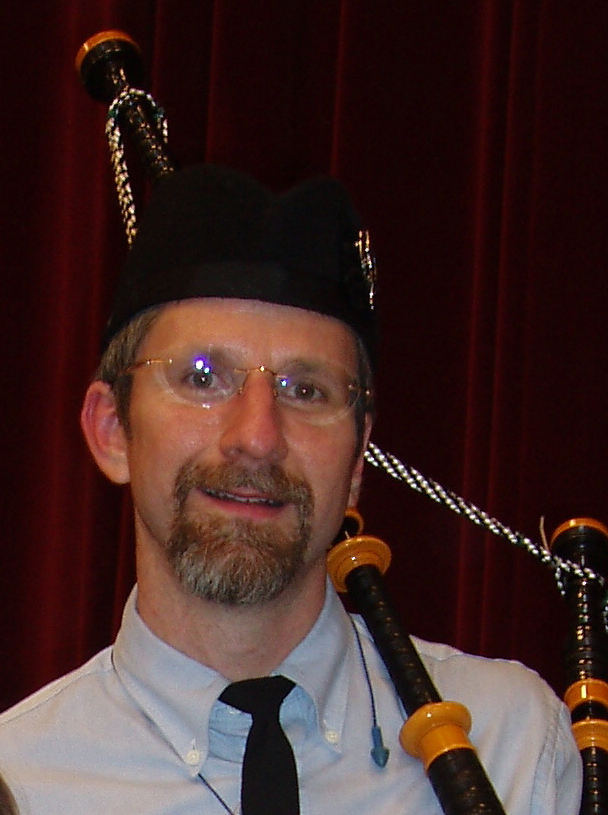 I am a music educator in Chesterfield County teaching band at G. W. Carver MS in Chester, VA. My primary instrument is trumpet, and I am a founding member of the Festival Brass Quintet.

I began learning the pipes in November 2004 as part of a beginner class sponsored by the band and taught by Brian Erbe, and I performed for the first time with the band in March 2006 for our St. Patrick's Day performances.

I play with our Grade V competition group. Feel free to contact me at mclin_choate @ccpsnet.net.